Web Development company in Egypt
With the technical skills and experience, we deliver
website development service for widely successful
If you are looking for the
best web development company
in Egypt to ensure the growth for your business and maximize your share in the market, we are so excited to have you.
Qowwa Technologies is one of the best web development companies in Egypt. We work with entrepreneurs, startups and SMEs to empower ideas to be successful businesses.
Our skilled web developers work hard to ensure that your website is flexible, responsive and reliable.
With a wide range of experience with international and local clients, we can help you tell your story and build trust with your clients and increase your revenues.
As a leading web development company in Egypt, we're able to increase both your site's exposure and organic traffic by customizing your business website to communicate with your customers effectively, and creating web applications that will help you to generate more leads.
Using the latest trends and technologies should always be a top priority, our web developers are proficient in  working on developing custom plug-ins and API integrations to ensure you the fastest growth for your business.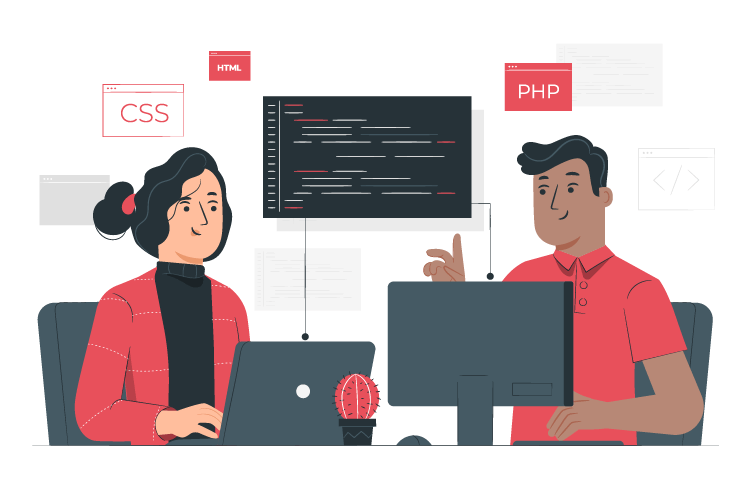 Our works
We design, build and support websites and apps for clients worldwide. We make your business stand out. Interested? Let's chat.
Frequently Asked Questions
Here are some of our most frequently asked
website development questions and answers.
How long will it take to develop my website?
Our standard timeline is (6-12) weeks to maintain your website or develop a web app on your website but this depends on the requirements. If you have a deadline, we will work hard to meet it. In most cases, we need to know what the issues that you are facing on your website are. For example, do you want to develop a web app for your team's productivity or for your customers? Who is your target user? What are your goals and desired business results?
Why do I need your web development services for my website?
Every business website needs web design and development services to help the company communicate better with its customers and generate more leads. Also, to update your website and provide the best user experience for your customers.
Do you integrate mobile apps into my website?
Yes! Integrating mobile applications with website design is stranded these days. Our web developers work hard to provide you the best web development and design services that allow your website to be more efficient, effective, and well-designed. Also, to help you deliver the best customer support for your clients.  
Do you provide E-commerce website development services for online stores?
What kind of businesses do you work with?
Well, we have designed and developed many websites for clients in different industries like Business, Law, E-commerce, Construction, Manufacturing, and Education. We're always looking for new challenges and new cases.
Do I have to be in Alexandria to work with you?
No, we actually worked with clients from all over the world. We're keeping in touch with our clients with tools like email, Zoom meetings, Google Meet, and phone calls. In order to provide you the best web design and development experience.
How do we get started?
Contact us by email at info@qowwa.net with your website requirements. And we will schedule a meeting with you to discuss your needs further.
We would love to build your business website.
Feel free to drop us a message and let's have a chat about how we can help you to achieve your goals.