Mobile App development company In Egypt
Custom mobile Apps to Increase the productivity of your business
Smartphones have made rapid success to many businesses just because of the huge traffic on mobile apps. So, if you are looking for the best mobile app development company to help you to increase your business exposure then we are so excited to have you.
Qowwa Technologies is one of the best mobile app development companies in Egypt. We work with entrepreneurs, startups and SMEs to empower their ideas with innovative mobile applications to help them be successful businesses.
We have expert app developers for both Android and iOS platforms using the latest trends and technologies to develop your mobile application to be attractive, multifunctional, and professional to fulfill your needs as well as ensure that your mobile app works seamlessly as a stand-alone product.
Our mission is to build a mobile app that saves your time and helps you to increase your sales and revenue.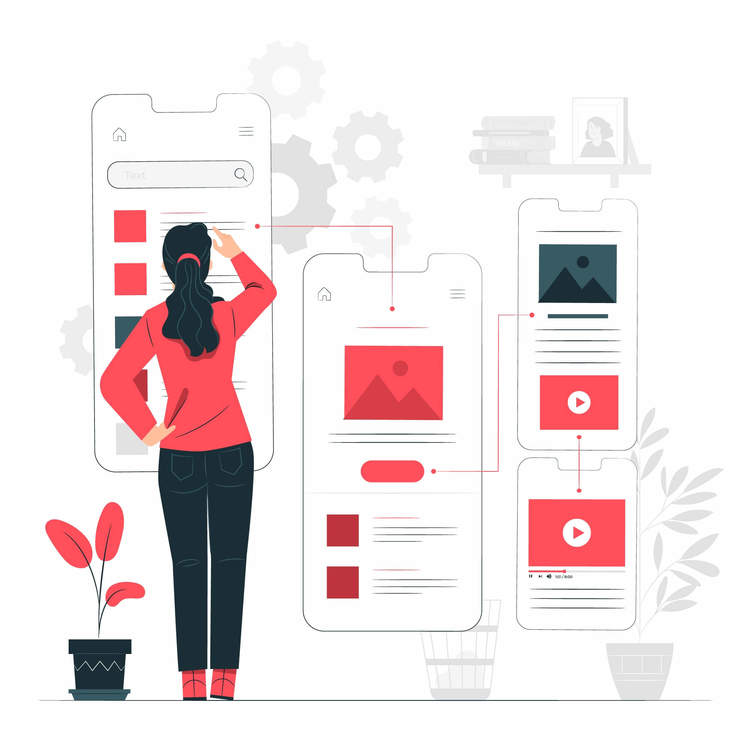 Frequently Asked Questions
Here are some of our most frequently asked
mobile app development questions and answers.
How many types of apps do you develop?
Well, we develop apps for clients in different industries like healthcare & fitness, finance, tourism & travel, education, e-commerce, hospitality & food service, entertainment, and fashion. We're always looking for new challenges and new business cases.
How long will it take to build my application?
Our standard timeline is (2-3) months to create an app but this depends on the complexity and the size of the project. If you have a deadline, we will work hard to meet it.
What is the difference between Native Apps vs Hybrid / Cross-platform Apps?
Well, your goal is to build applications usable for both mobile users (Android and iOS). In order to do that, there are two kinds of apps you can build based on your business requirements:
Native Apps: 2 separate projects, different developer specialities, 2 programming languages, multiple teams to maintain the code.
Bigger time frame with a lot of human resources hence more expensive. More suitable for larger applications and larger businesses.
Hybrid/Cross-platform Apps: 1 project, 1 developer speciality, 1 programming language, small team to maintain the code.
Cost effective, efficient, time saving, fast, and  more suitable for small and medium businesses.
Do you only build hybrid apps?
Yes, our app developers are proficient in building hybrid/cross-platform applications with React Native technology. As you're a small or medium-sized business looking for a mobile application that works as quick as possible on both Android and iOS platforms with a fixed budget. That's why hybrid mobile apps are your best choice to save cost, time, and provide an effective and fast mobile application for your customers.
Do you provide maintenance services?
Yes! We offer complete maintenance services for your mobile application. Our maintenance includes design, feature enhancements, security updates, code maintenance, performance monitoring, and delivering better user experience (UX).
Would you take care of the submission of the app in the Google Play store or App Store?
Yes, as a leading mobile app development company, we offer free submission of applications on Google Play store or App Store as well, unless you need the application listed under your company's account.
Contact Us
We would love to build your business website. Feel free to drop us a message and let's have a chat about how we can help you to achieve your goals.