E-commerce Website Development Company in Egypt
We deliver custom website development for E-commerce websites
As the expanding scale of buying online has grown exponentially.
E-commerce websites
have become essential to growing your business and targeting new customers every day.
Qowwa Technologies provides you with the best eCommerce website development experience. We handle all of the design, coding, structure, and strategy of your online store; and let you focus on the core of your business.
We customize your eCommerce online store to be attractive, fast, secure, and easy to navigate. In order to capture a bigger audience reach with a friendly look and feel for desktop and mobile users.
Our professional web designers and developers use the latest trends and technologies to ensure that your eCommerce website is loading your content, products and categories faster than ever.
We provide eCommerce website solutions for your business from the setup and custom design theme to completion of online purchases to your customers.
Whether you're a small or medium-sized business, we can help you to sell your product online and make your online store widely successful.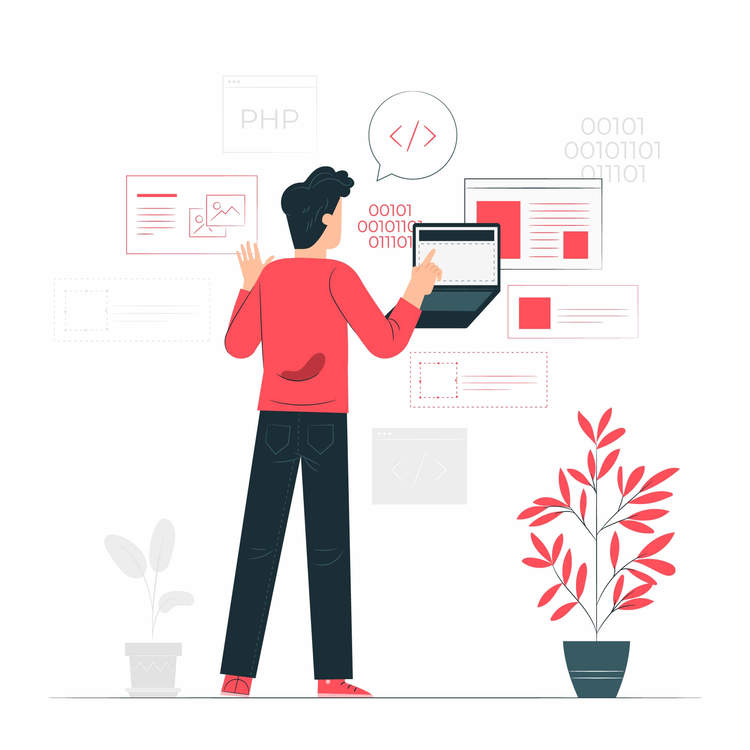 Frequently Asked Questions
Here are some of our most frequently asked
E-commerce websites development questions and answers.
How long does it take to build an eCommerce website?
Our standard timeline is (2-3) months to design your online store. But this depends on the requirements. In most cases, we need to know how many categories you want to have on your website and how many products you sell. How simple and easy-to-use your website needs to be, when your content will be provided, what your business needs are, and your overall feedback. All these questions affect the speed of getting your website up and running. If you have a deadline, we will work hard to meet it.
How many customers and products can be on my website at any time while shopping?
There is no limit! One of the biggest benefits of having an online store is that you can add unlimited products and categories at the same time. You can grow your business and customer base as required.
What tools do you use on your eCommerce websites?
Well, we will definitely cover all tools that your business needs to provide the best user experience to your potential customers for example:
Live Chat tool makes it easy for your business to keep a clear line of communication with your customers, at all times.
Social media management tool to connect your online store with your social media channels to provide effective communication with your customers for example announcing your offers, discounts, and special campaigns on your social media accounts.
E-commerce analytics tool to boost your business growth and make sure that you meet your customers needs
Do you provide web hosting services?
Yes, we provide web hosting services with free SSL Certificates. Feel free to check our web design services to learn more
How do we get started ?
Feel free to contact us by email at info@qowwa.net with your website requirements. And we will schedule a meeting with you to further discuss your needs.
Contact Us
We would love to build your business website. Feel free to drop us a message and let's have a chat about how we can help you to achieve your goals.